Precious Metals Plating Co., Inc.
Specializing in the Aerospace, Military, & Electronic  Industries since 1957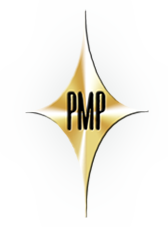 **PRECISION PLATING ** EXPANDED CAPACITY IN VIBRATORY PLATING ** EXPEDITED TURNAROUND AVAILABLE**
Precious Metals Plating Company has been in business since 1957 serving the needs of the military, aerospace, electronic and related industries offering high quality metal finishing services. Our specialty is barrel plating contacts to most specifications, both military and aerospace.
Our equipment includes conventional and vibratory barrel plating. In addition, we offer rack/wire capabilities along with limited masking services.
We can heat treat (with plate only) in an inert atmosphere. Our customers often require hardening of beryllium copper materials or annealing of copper alloys. Our equipment is capable of up to 950F in nitrogen or argon.
We offer the best lead times in our industry while maintaining superior quality and consistency. Our typical lead times are generally 3-5 days, depending on the plating requirements and Expedited turnarounds are available for a minimal fee.
Our Inspection team performs inspection procedures both at Incoming and at Final at no cost to you. Raw material parts are inspected microscopically (prior to plate) to ensure proper finishes can be achieved. After plate thickness verifications are performed with high quality X-ray fluorescence equipment to provide our Customer's with thickness reading support. Customer service has always been a high priority therefore, we make sure that before and after plate, our Customers are satisfied with the final product.
Our accredited in-house lab performs daily solution analysis and testing using atomic absorption equipment (AA) to ensure consistent quality of our processes.
We take pride in achieving NADCAP accreditation for Quality and Chemical Processing since 2004.